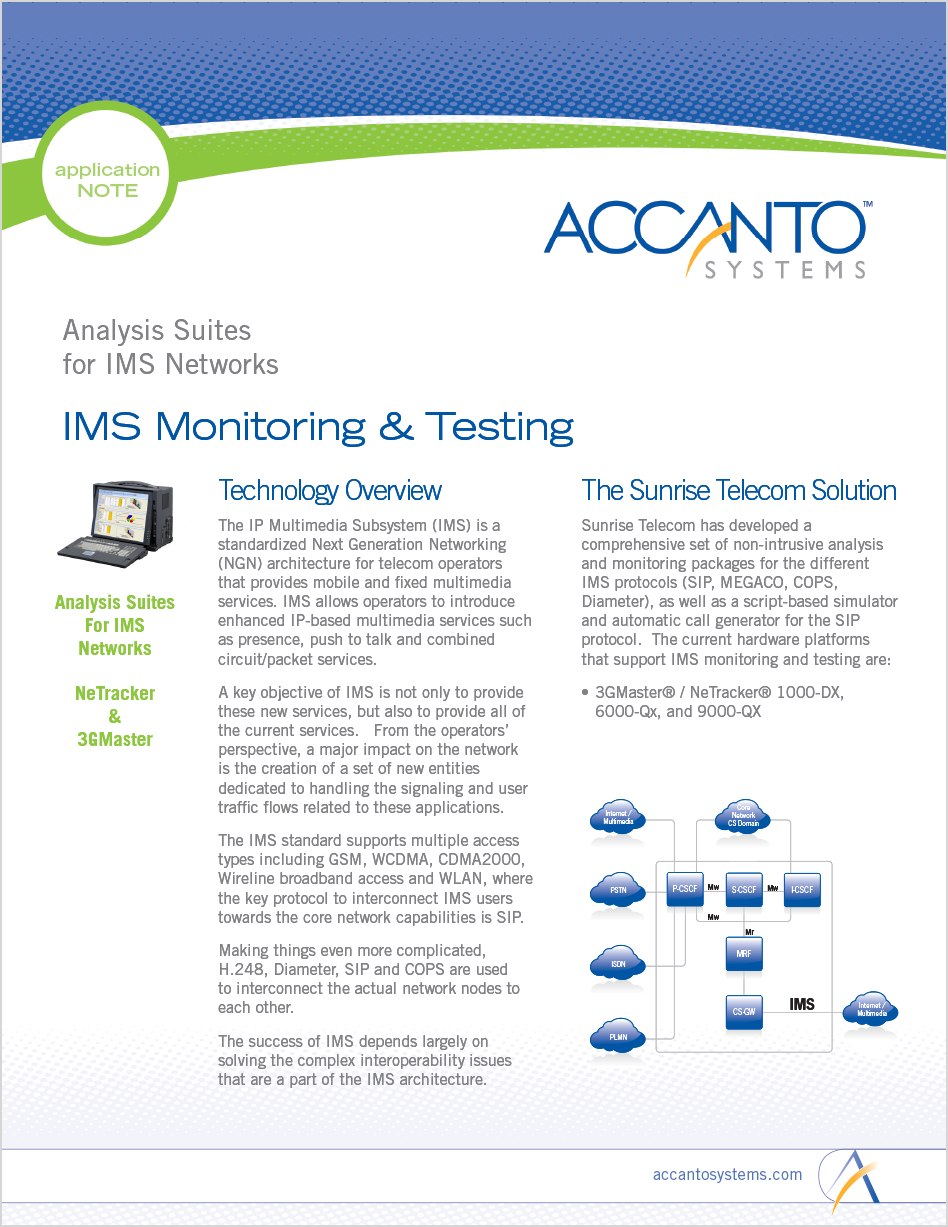 Marketing Collateral
Accanto Systems, located in Modena, Italy, sells advanced multi-protocol analyzers and network monitoring systems for the telecom industry around the world. We were tasked with homogenizing an inconsistent library of marketing pieces and technical publications into a professionally branded offering.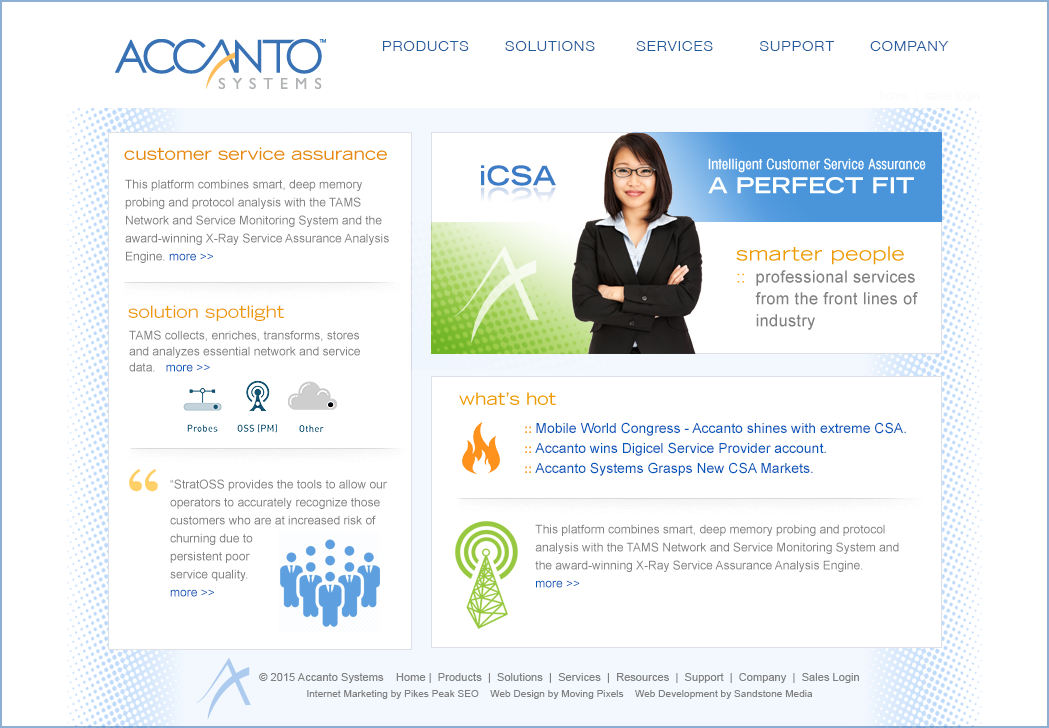 Web Design
The market in which Accanto operates is extremely competitive, and they needed a new look and reorganization of the navigation to meet changing needs. Additionally, we needed to help them migrate to Drupal so that press releases could be updated by the individual departments responsible for them.
The web and print pieces were perfect.
Lets go big at the trade shows.
It's sometimes difficult for clients to envision their graphics enlarged 400x. We worked with the booth manufacturers and Accanto to provide numerous concepts that work within the space, while getting the main messaging across.