"My goal is to develop creative solutions for your company that are rigorously and impeccably executed."
- Gina Outcalt, Founder and Creative Director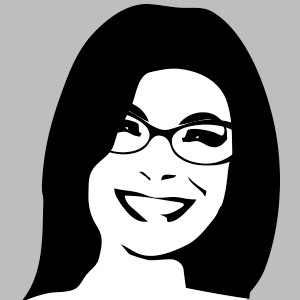 After graduating with honors from the Art Institute of Houston, Gina worked for HP For 14 years. She climbed the marketing ladders in managerial and individual contributor positions in various facets of creative communications: graphic and web design, branding, print purchasing, and marketing. She then went on to become Creative Director at the fast-paced Bellandi Group advertising agency. Her ability to cater to both large corporate clients and small businesses has made her an expert at tailoring the right resources for each project at Moving Pixels Creative.

Value
Put simply, we provide high-end Ad Agency work at an affordable price.

Creativity
Grab the attention of your audience with powerful and engaging print and digital media.

Expertise
With this much experience, there's little we haven't mastered and executed flawlessly.
Quality
Quality checks along with clear and concise communication ensures your projects are on message, on time, and on budget.
We combine classic brand strategy, digital solutions, content, campaigns, and collateral in a boutique marketing framework. Need a logo and a web site? Only the most specialized and appropriate talent will be pulled in for those projects. With most creative agencies, the staff and overhead makes them prohibitively expensive to many business owners. Not us.
We at Moving Pixels Creative understand how all your customer touch points work together. We only utilize the best and brightest people and leading edge technologies to deliver your message.
Don't take our word for it, see what our happy clients are saying. Then give us a call at 719.644.6204, or Email so we can get started on your next success story!